Pet Portraits
Click on the banner to move around my web site






I have always painted cats and recently, several dogs. I love cats, they are regal, graceful and beautiful. Dogs have their own different beauty, something to do with energy and eagerness. The breeds are wonderfully varied. These are pedigree animals, but cross breeds are equally beautiful.

Scroll through the paintings, then if you are interested in commissioning a portrait of your pet go to the banner and click on the end box "Fees etc." for some more details. If you want to buy a painting just


Cat and Dog prints
1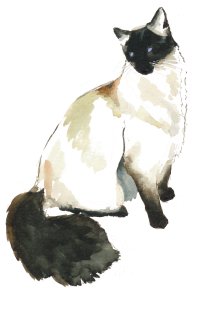 2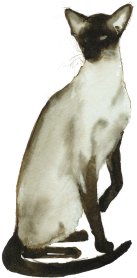 3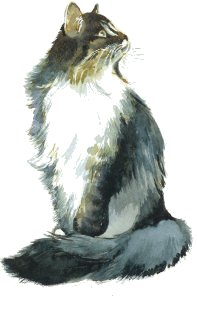 4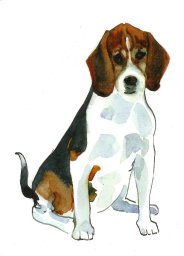 5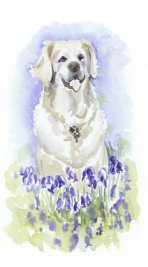 6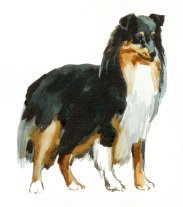 7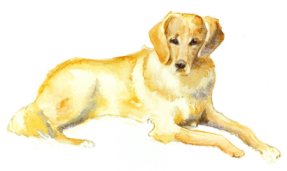 8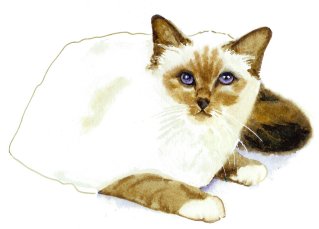 Prints
Above are some of my watercolour paintings. I am selling unmounted A4 prints of these paintings, £15.00 for one. Or you can buy sets of four and eight, at a big discount. Postage is free to the UK. They are laser prints on genuine watercolour paper, signed in pencil by me. You can buy them instantly via paypal, you will have a chance to specify which print[s] you want when you checkout. Or email me with this link if you prefer, and I will send an invoice. Cheques are also fine, so long as payment is in GBP.

The original watercolour paintings, if they are still available, can also be bought. PP free for UK with your request and I will send you a paypal invoice. You can see details of price and paper size of the original paintings by hovering your cursor over the painting. Commissions are ~ £170 for an A4 watercolour portrait. If you want to see a larger version, click on the picure. I reserve all rights as far as copyright is concerned, in the normal way. I am not sure if having an original painting, which is also selling as a print, enhances the value or not.




More cats
Mostly of Dixie, she was my star model, she could not help being beautiful and graceful and loving.